Start your business with

our products!
Our reseller program lets you open your own online business in a matter of hours. You choose which iiiHOST products you want to sell and for how much and we provide the rest, from the web store to payment processing.
Starting from

$20.83 /month*
30 days full money-back guarantee*
Start your business with

our products!
Our reseller program lets you open your own online business in a matter of hours. You choose which iiiHOST products you want to sell and for how much and we provide the rest, from the web store to payment processing.
Register your .COM domain at $10.99/yr*
Register your .COM domain at $10.99/yr*
Create your Website or Online Store in minutes!
A powerful website builder at your fingertips. Create a modern, mobile-friendly website and grow your ideal business. It's perfect for beginners and experts alike. No design or coding skills are required. For help give us a call 24/7.
+1 (480) 624-2500
Need Help? Call 24/7 for support
Get started - $4.99/mo*
30 days full money-back guarantee*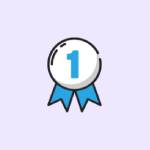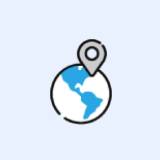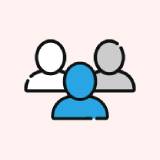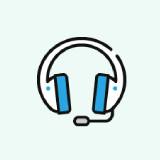 PROFESSIONAL EMAIL
Create a unique and professional email address based on your domain names.
SSL CERTIFICATE
Secure your website and protect transactions & user data. Let users know their private details are safe.
WEBSITE SECURITY
Keep your website malware-free and your visitors safe from hackers.
EMAIL MARKETING
Promote services, coupon offers, online events, and sell your products and more with our email marketing. Reliable, fast, secure, and affordable web hosting!
cPanel® Hosting
High performance and

low cost

cPanel® Hosting!
Host your website on iiiHOST blazing-fast servers for superior performance. All web hosting plans include unmetered bandwidth, and an easy-to-manage Linux cPanel control panel with 99.9% uptime guarantees. If need help, we're 24/7 available on call.
Get Started - $1.99/mo*
Managed WordPress®
Fast and easy

managed

WordPress® Hosting!
Maintaining a website shouldn't mean spending hours optimizing your server and battling security threats. With our WordPress hosting, we handle the technical stuff, server setup, security, backups, and even performance optimization for you so you can spend your time on design, managing content, and doing what's important to you. If need help, we're 24/7 available on call.
Get Started - $7.99/mo*
Web Hosting Plus
Dedicated resources for

high traffic

Hosting!
Easier for you, faster for your visitors. The amped-up power of a Virtual Private Server (VPS) for high-traffic and eCommerce sites, and it is an easy-to-use control panel that doesn't require a degree in Computer Science to operate. Get all the power you need, without the typical technical headaches. If need help, we're 24/7 available on call.
Get Started - $24.99/mo*
Secure Checkout
We know how important to make secure payments online. Your information is secure with us!
30 Day Money Back
Your purchase is 100% risk-free for 30 days. If you're not satisfied with iiiHOST, we'll refund you within 30 days.
Dedicated Support
Our team is here to help you if you run into any problems. Experience top-notch support with iiiHOST!
They enjoy iiiHOST.com as much as we do. So, why don't you join us and be a part of the community?
I have a self-managed website on iiiHOST website builder. What I like most about iiiHOST is its customer service. I always receive quick attention to any problem I face with my website, be it settings or integrations.
I recently migrated my WordPress website to iiiHOST managed WordPress and have found it to be user-friendly and improve the overall site. I would recommend iiiHOST to anyone wanting a new or old WordPress website.
Today, my experience was as it always is- awesome. Each person from iiiHOST that has assisted me has been relatable, and informative; and honestly, each time has felt as though I was speaking to someone that knew me.
I've utilized iiiHOST to host my website and email services for over 5 years and they provide excellent quality services... I always get to talk directly with a tech/sales person. They are polite, professional, and highly trained in handling any technical issues...I highly recommend them!
I have been with iiiHOST reseller for 7 years. They are simply the best. I started my own branded reselling business and it's a profitable business for me. Now I have thousands of customers and whenever I needed assistance, they always offer great support for me and my customers.
Really easy to get a domain on iiiHOST, giving domain protection (of course with some extra money). Peace of mind. Especially their customer care team. Today I talked to one of the support persons about some issues and a refund and he did it instantly. Amazing support!!!
Hands down the best website and marketing service out there. I've had to ring iiiHOST help a few times due to my own lack of knowledge and tech competence !! They were always so understanding, helpful, and quick to solve my problems and they never once made me feel silly or slow! Just really genuine helpful people.
The person who helped me to resolve an issue with my new domain and email was amazing. He was patient with me even when I was really confused about the whole process. He made suggestions and helped me to understand what I needed and he made it happen. Excellent iiiHOST service!!
The iiiHOST service provider over the phone was fantastic, quick, and professional. I was having a bad day, and he just made everything smooth and work. I appreciated that. Great service and reasonableness like this are why I keep using iiiHOST for all my clients. I manage multiple iiiHOST accounts on behalf of my clients.
I've been an iiiHOST customer for years with various websites, domains, emails, etc. I recently spoke with iiiHOST customer service. She set up a brand new commerce website that does "EVERYTHING" needed to run an online business. Thanks to her...I couldn't be happier!!!!!
What iiiHOST does best is provide top-notch 24/7 customer service, something lacking in so many other companies. That means a lot when you need troubleshooting, just starting or tackling a difficulty with your website, iiiHOST staff is always ready to lend a patient helping hand. That's gold in my book!
I've used iiiHOST products for many years, for my own websites as well as those I create for clients. My reasons are that the quality is tops in all aspects of the business, all the way from the informed & courteous customer service, quick & easy access to help, highly reasonable costs, and enormously satisfying results.
I've had a website through iiiHOST for a few years now. I call with a question or help once a year or so and always receive a courteous customer service representative who is knowledgeable and helps me. Every. Single. Time. So happy with iiiHOST. It is perfect for my situation and small business.
I have been using iiiHOST for many years - to purchase domains, host websites, easy to create websites without coding, and more. They have always been immensely helpful when I have had questions. These days, service is everything.
No matter what issue I have with domains or email setups, the iiiHOST support team continues to be efficient, excellent communicators, and always effective at resolving issues promptly. They are one of the best tech support groups across all industries.
Frequently Asked Questions
iiiHOST offers more than just a platform to build your website, we offer everything you need to create an effective, memorable online presence. Already have a site? We offer hosting plans that will keep it fast, secure, and online. Our professional email helps you build a professional image. We're an all-in-one solution provider to get your idea online. Need help? call us anytime.
Even small local businesses that only serve their hometown need a site. That's because the web is the first place people go when looking for a product or service. A website helps every business:
Promote and sell their products and services
Connect with new customers (and keep existing customers)
Build credibility
Compete with bigger businesses
Control their brand and keep their marketing fresh and current
Best of all, a website is much easier and more affordable than you might think. iiiHOST offers a complete selection of online tools for building websites, along with hosting, email, and marketing options to grow their business on the web.
There are a lot of reasons to switch from your free email to a domain-based email, but here are the top 3:
Customers are much more likely to trust a professional address like [email protected] than [email protected].
Professional Email provides world-class security with industry-leading spam and virus filters.
Personalized email addresses promote your business more effectively. Every time you send an email, you are giving your web address to customers and prospects, encouraging them to visit your website.
iiiHOST is the world's largest and most trusted domain provider that empowers people like you with creative ideas to succeed online. Buying a domain name is easy with our domain search tool and domain name generator tools you can find the perfect website address for your business.
Because it's a fast, simple way to create a website that you — and your customers — will love. Simply type in your idea or industry and iiiHOST Website Builder will pull up a number of professionally designed, ready-to-launch templates. From there, just add your own text and images and you're good to go.
iiiHOST helps you quickly and easily build a professional, high-quality, online store. An online store gives your business a unique edge that no brick-and-mortar ever could — the ability to serve customers from around the world, 24/7/365. If you're ready to open your doors online, here's how to get up and sell in no time. Click here.
Promotional emails are one of the most economical ways for any business to connect with customers. Research shows a message is five times more likely to be seen through email than on social media like Facebook or Twitter. That's why musicians use email marketing software to share their performance schedule with their fans, non-profits use it to get donations, shop owners use it to promote their products for new sales, photographers use it to promote their portrait services and affiliate marketer use it to promote their affiliate links to generate sales. It works for all types of business categories.
iiiHOST offers reliable and affordable WordPress hosting plans, one-click installs, and the latest version so you have the most recent features available for your site. Your website content is managed from one place; you have a wealth of themes and add-ons giving you limitless options to succeed.
If your website is growing, it's only a matter of time before you'll need more power than shared hosting can provide. Business Hosting delivers the same power and performance as a Virtual Private Server (VPS) without the pain of server administration. You get all the RAM, CPU and bandwidth you need without having to hire an IT pro to manage your server.
iiiHOST Reseller Program consists of two levels: Registered and Certified which provide the products and tools you need to run a profitable business. Our robust Reseller Control Center lets you manage your storefront, account settings, and customers; run reports to track sales and commissions; beef up your marketing efforts; and more! *Market to international customers – our reseller plans let you offer multiple currency options and ccTLD choices and more.
+1 (480) 624-2500
We're available 24/7 to help answer questions and solve your problems. Before contacting us, read our knowledge base help to find a quick answer to an issue or a how-to-do question.